More of what you need in a distributed marketing platform
It's a platform that helps you plan, execute and deliver corporate marketing at a local level. And also one that allows you to choose which of our solutions you need - from a single module to the whole suite. Because Cortex Territory is the customisable solution, designed to fit your business, whoever you are, whatever you do. Whilst the wealth of modular functionality can be rapidly collated. Meaning, all the features you'll need and the feeling like it was tailored just for you. Find out more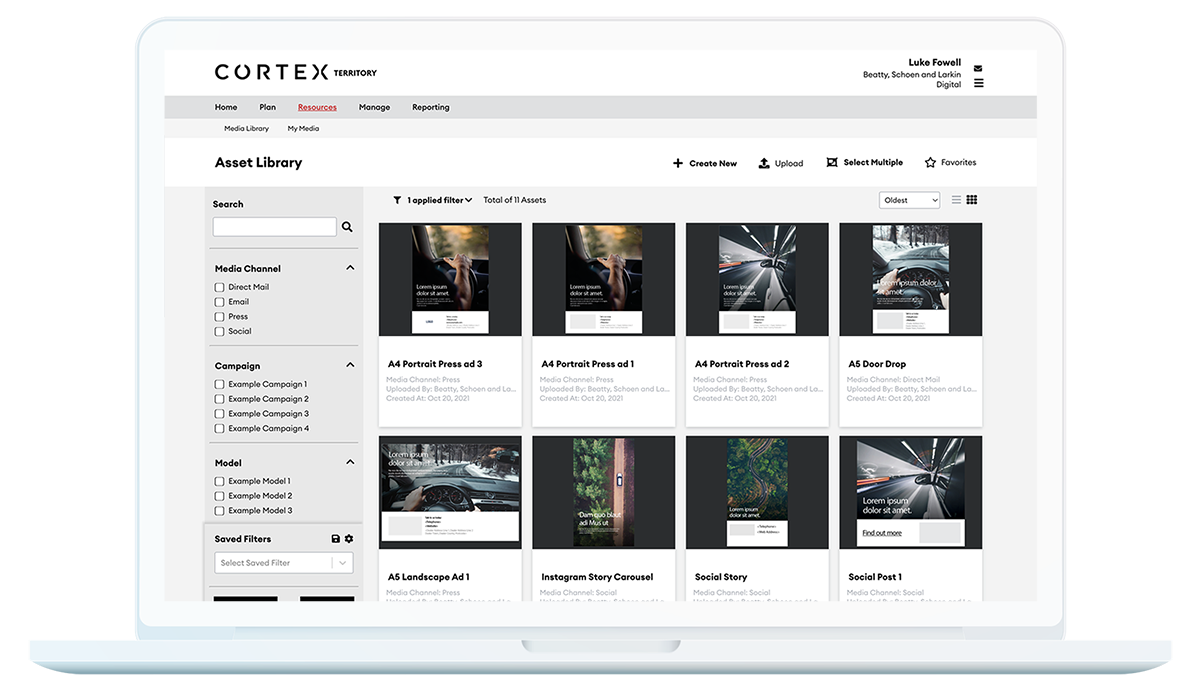 Digital Asset Management
Benefit from marketing materials operational efficiency, savings on content creation, brand consistency across channels and time saved getting to market. The Cortex Digital Asset Management (DAM) software makes it easy to manage, share and repurpose your digital assets from a single source.
Learn More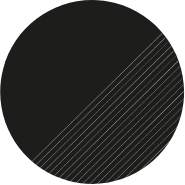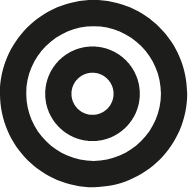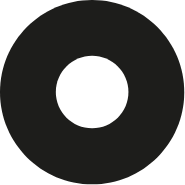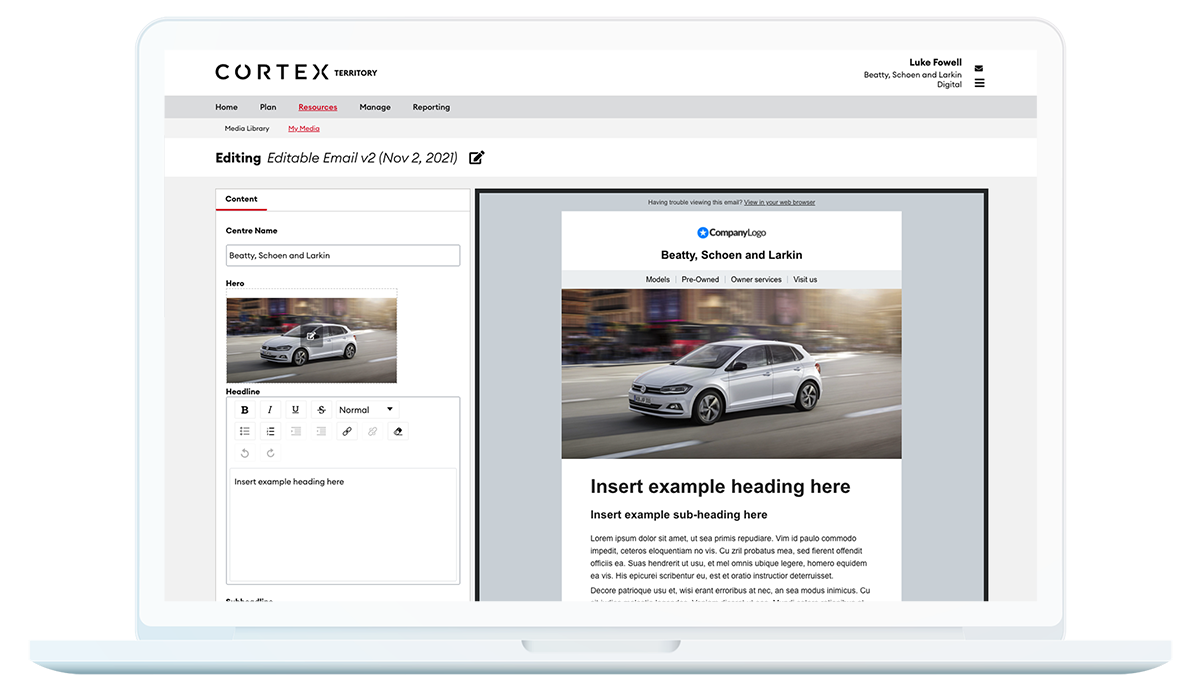 Template Editor
Reduce reliance on manual template amends. Customise print, digital and video assets. Maintain control and visibility for your network for far less while achieving more.
Learn More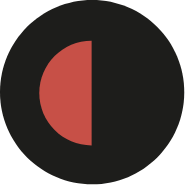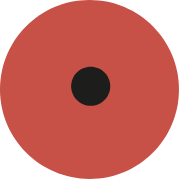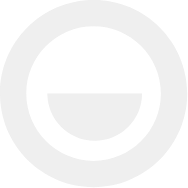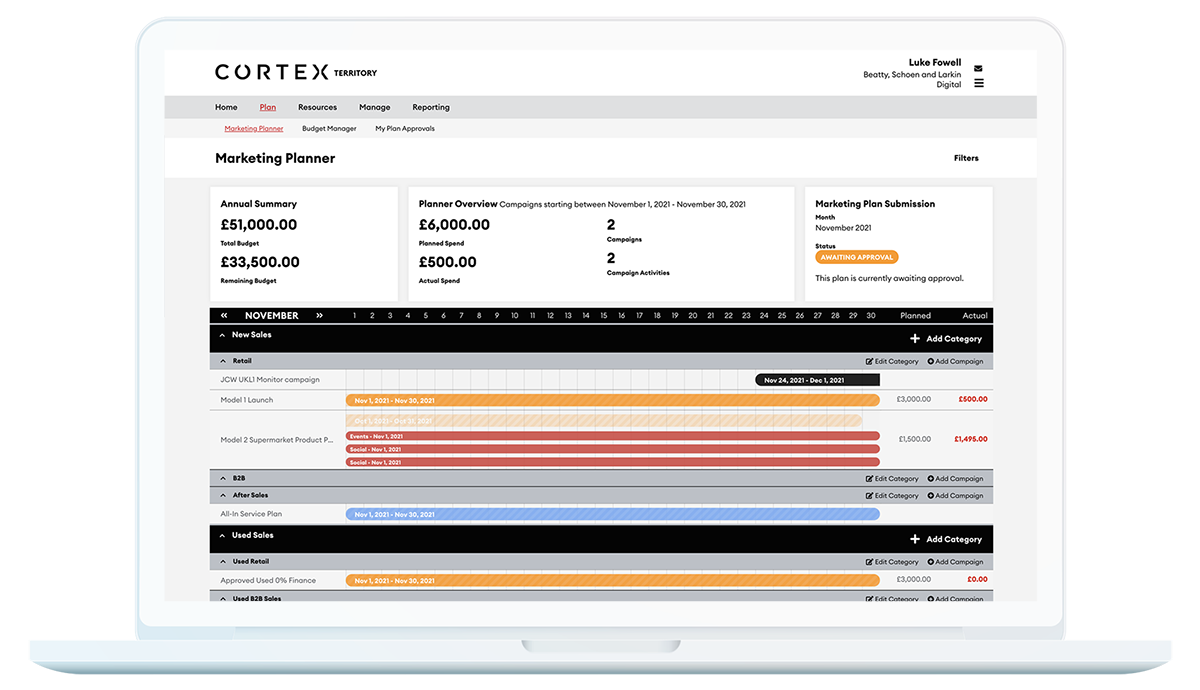 Marketing & Budget
View your entire network's marketing activity from a single place. Utilise campaign performance and analytics. Identify and share great campaigns across the network.
Learn More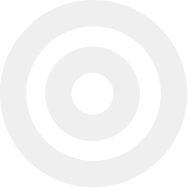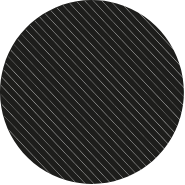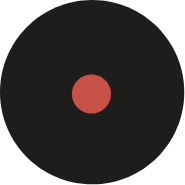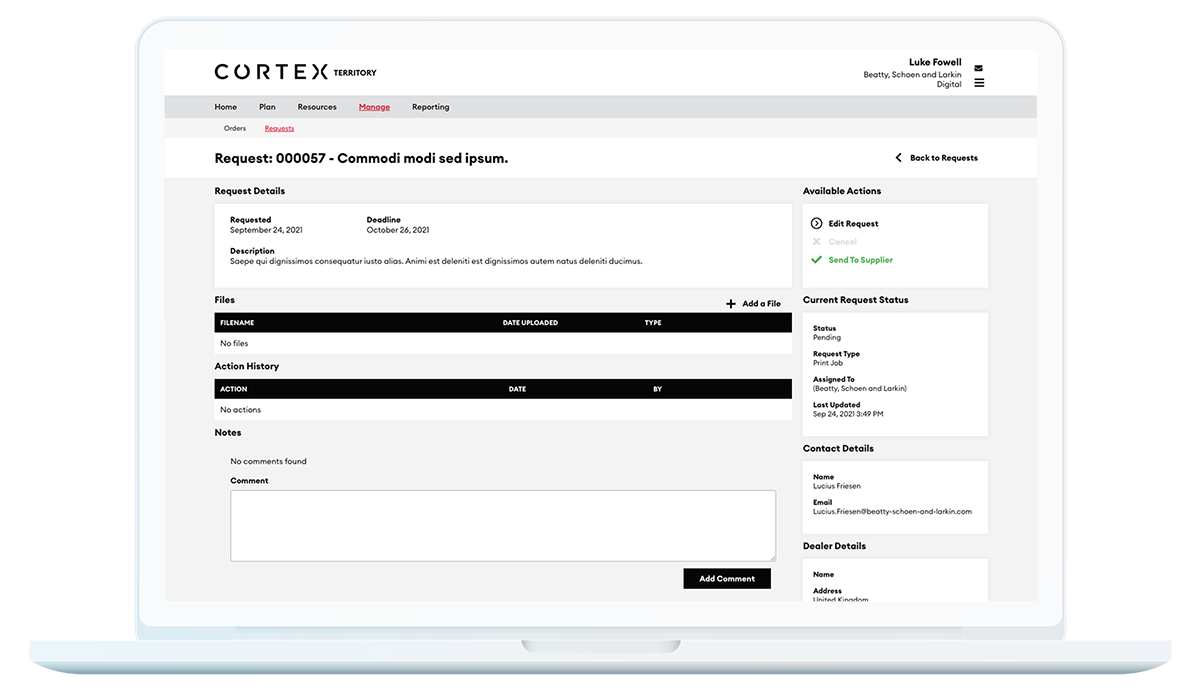 Request & Workflow
Our module brings all parties together in a single manageable solution. Completely flexible, the workflows match your working practice.
Learn More
Additional Services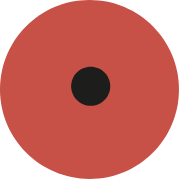 Integration Ready
There's nothing worse than having to login to a dozen or more separate systems, none of which talk to each other. That just wastes time. We are integration experts and can slot right in to pretty much any web platform.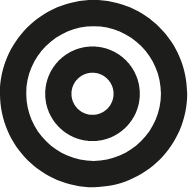 Local Marketing Experts
Backed by award-winning creative agency April Six, they live and breathe marketing and manage local marketing programmes of countless retailer networks. If you need a retailer marketing agency, we're here for you.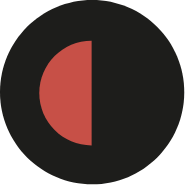 Completely Customisable
The freedom to define your own requirements. Unlike many other distributed marketing platforms, our suite of core modules are the essential building blocks to which you can choose to add bespoke functionality.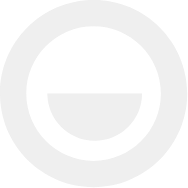 Award-winning Marketing Services
Our platform is backed by an award-winning creative agency service. So not only can we provide world-class technology to streamline your local marketing, we can also originate, design and implement that marketing too.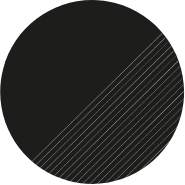 End-to-end Print Fulfilment
Built in integration to a complete printing solution means standard and customised marketing templates can be professionally printed and delivered. All without leaving the platform.
Want to hear more? Book a demo today to see how Cortex Territory will do more for your business.
Book a demo